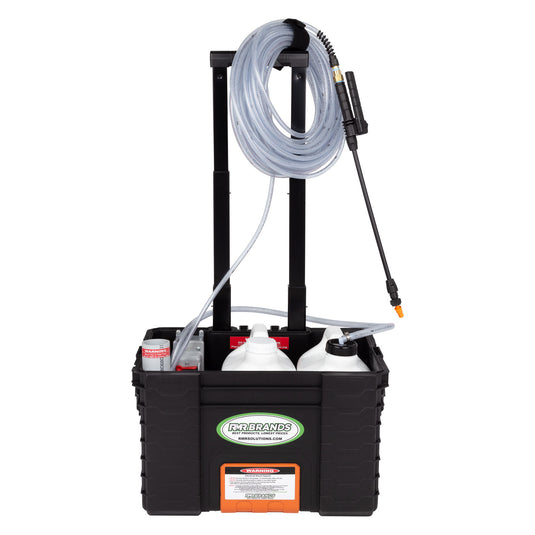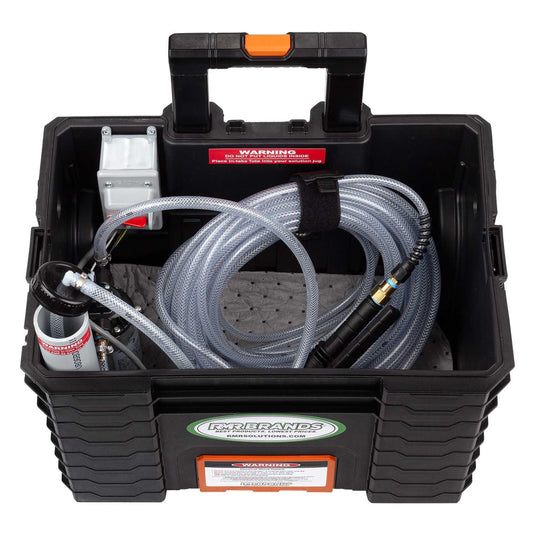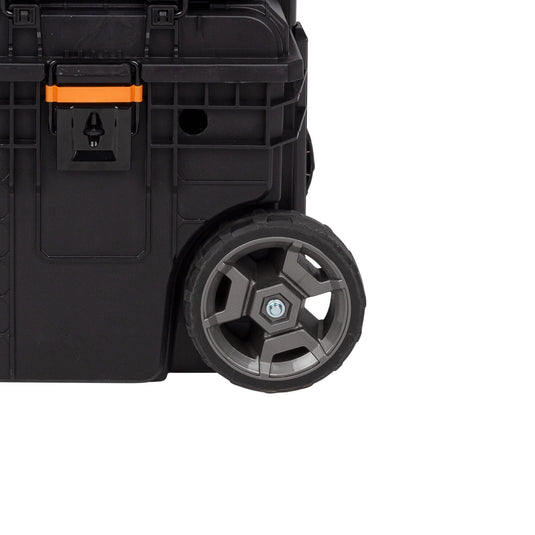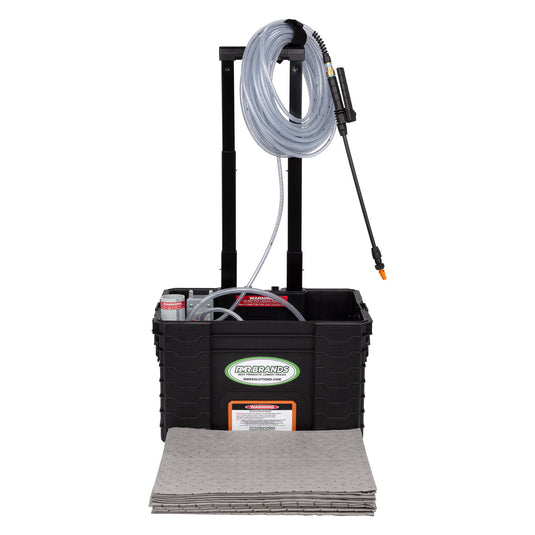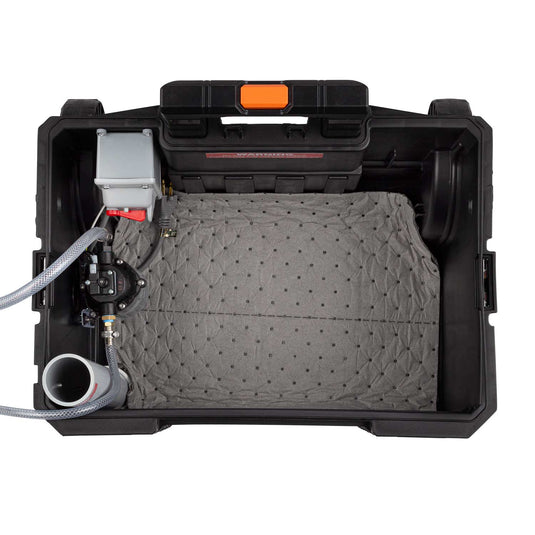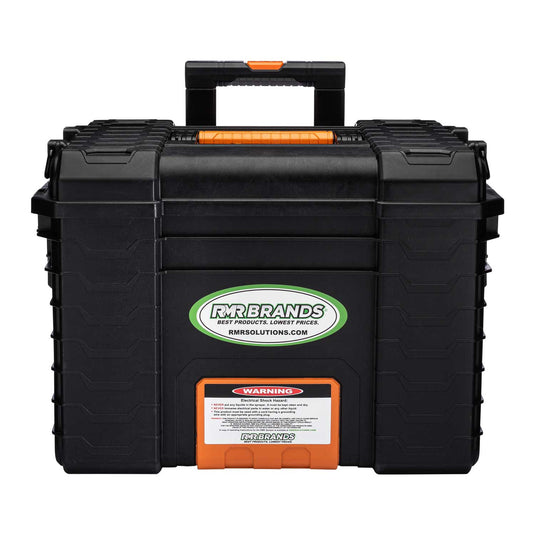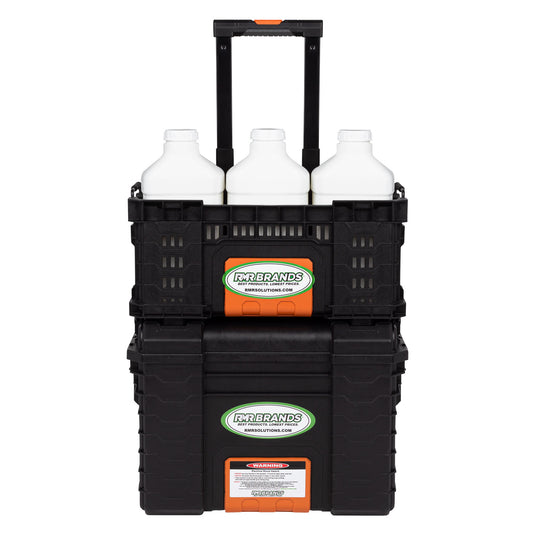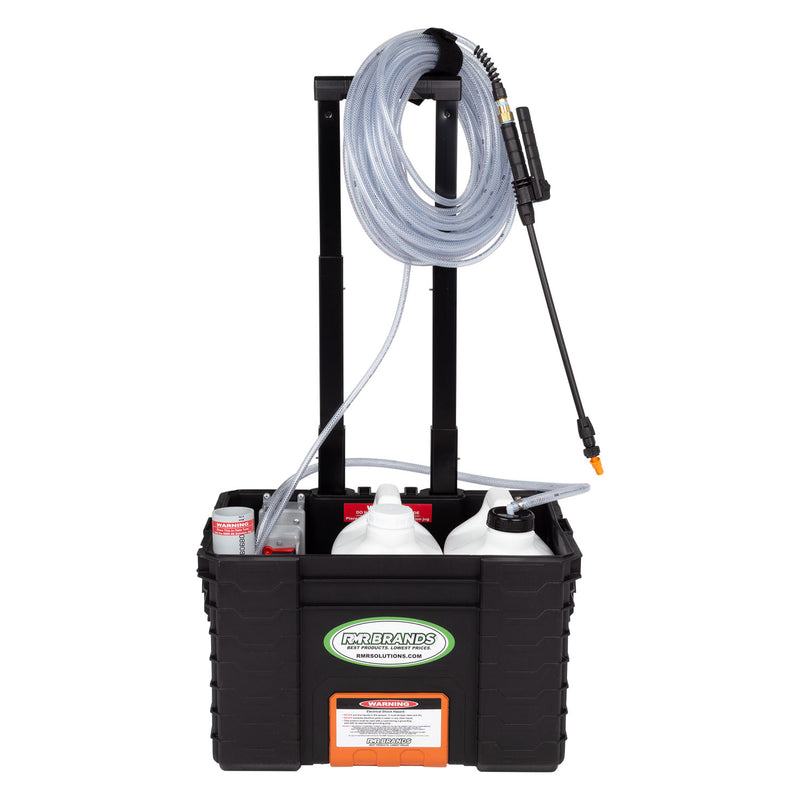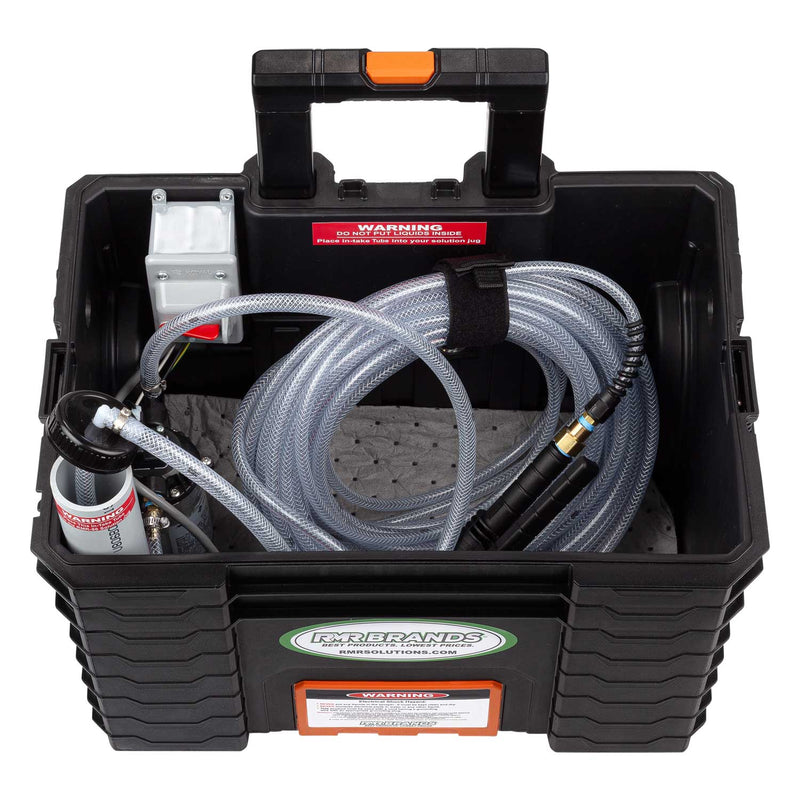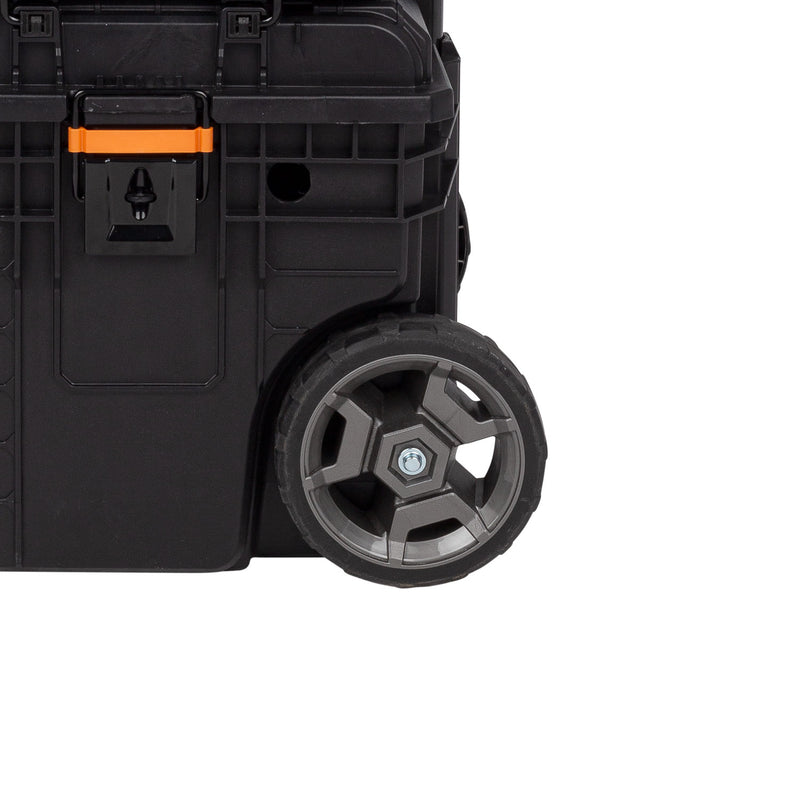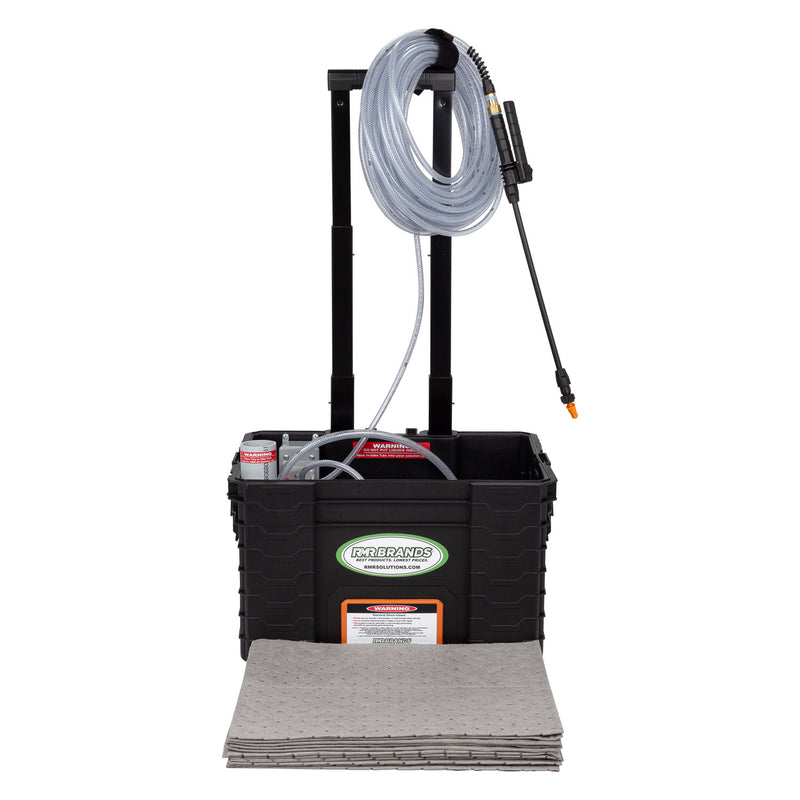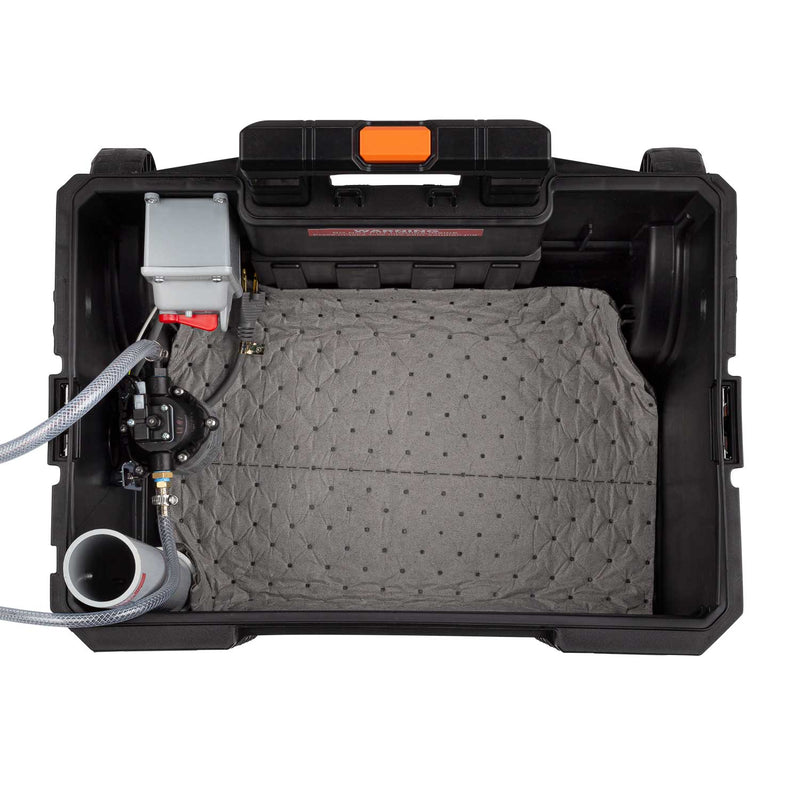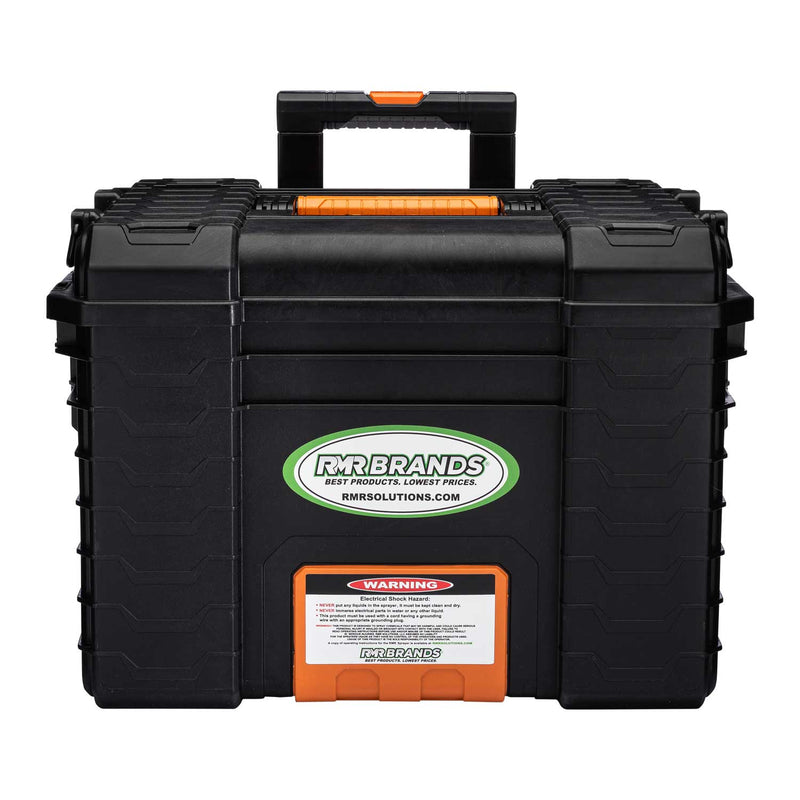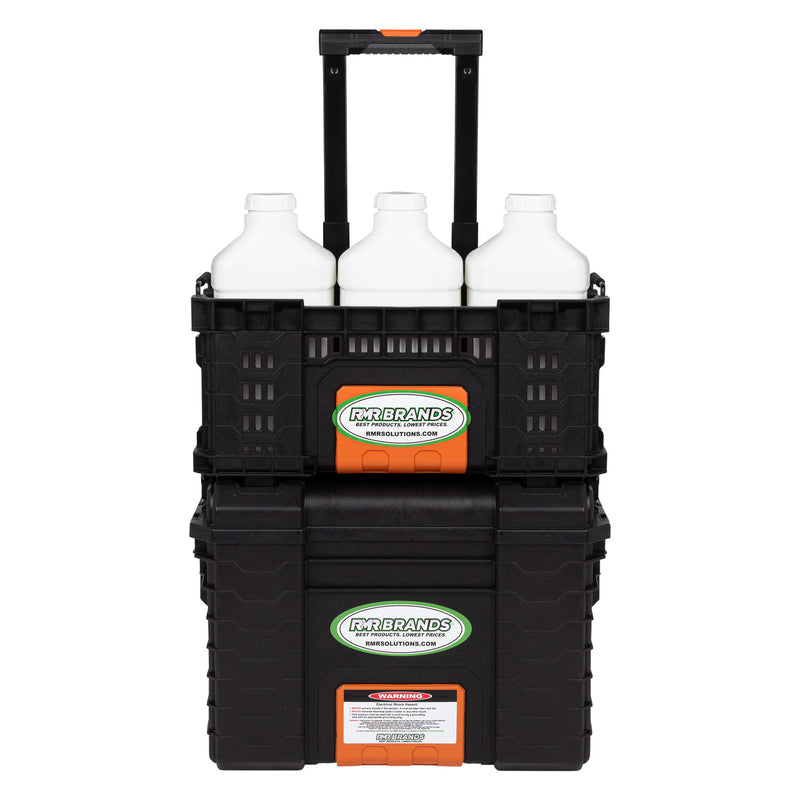 RMR Electric Solution Sprayer
Description
Invest in your business and make your team's life much easie r. The RMR Electric Solution Sprayer is a professional - grade productivity - boosting machine to assist you on the most challenging jobs.
It's exclusively designed to work with corrosive chemicals and disinfectants. As a result, it's the perfect tool for app lying products like RMR - 86 and RMR - 141 RTU. Make the most out of RMR's strongest solutions
SAFE AND CONVENIENT
If you're not using an electric sprayer, you're missing out. The days of using hand - pump sprayers you have to lug everywhere are over. Do your self a favor, and watch your productivity soar.
The RMR Electric Sprayer fits tightly on 2.5 - gallon containers. It has a unique intake adapter that keeps the solution in, reducing spills and leaks. If a small accident does occur, our sprayer has chemical absorbent pads to contain any mess.
If those features weren't enough, the RMR Electric Sprayer is easy to transport! Adjustable handles and large wheels make bringing this baby to the job site a breeze! Check it out, and see what our sprayer can do to maximize productivity and boost your profits!
RMR Solutions will not warranty or replace the pump within the sprayer.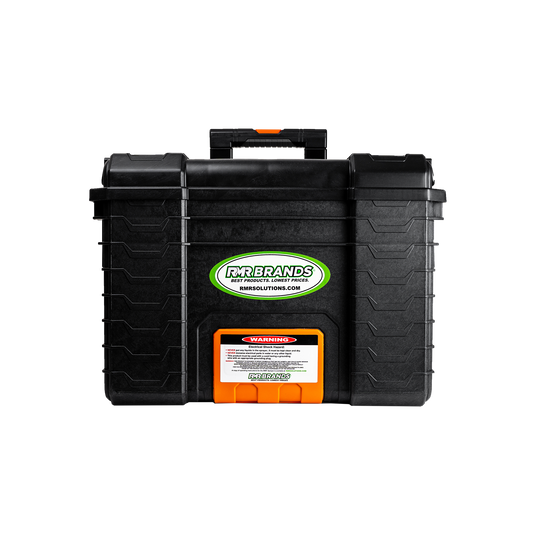 Clean Faster and Save Time
The reason RMR-86® is such a boost for your mold stain removal profits is that it greatly cuts down your labor time on jobs. That said, if your delivery system requires you to hand pump to apply the solution, you'll end up wasting thousands on extra labor over a typical month. Why not get the full benefit and truly slash your labor to more than 1/2 of the normal time? The RMR Electric 110 Volt Sprayer is specially designed to deliver the entire benefit of RMR-86®. Every part of the sprayer has been specially designed to be corrosive friendly for maximum longevity. This sprayer will last! It is also priced far cheaper than all other similar delivery systems on the market. Get yours today, and start multiplying your profits to the maximum!
Features and Details
Electric 110 Volt Sprayer with a 75 ft. Professional Rated Reinforced Hose and Self-Priming Pump.
Designed Exclusively for Corrosive Chemicals and Disinfectants like RMR-141 RTU.
Reduces Accidental Spills Due to Chemical Transfer with the Redesigned Intake Adapter, which Fits Tightly on 2.5 Gallon Containers.
Transporting Just Became Easier with an Adjustable Handle and Large Wheels.
Easily Holds Two 2.5 Gallon Containers.
Comes With Chemical Absorbent Pads to Quickly Absorb and Contain Drips or Spills.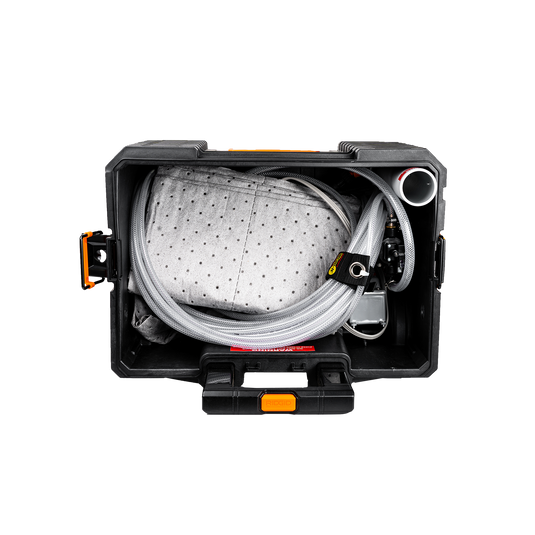 Watch the Video