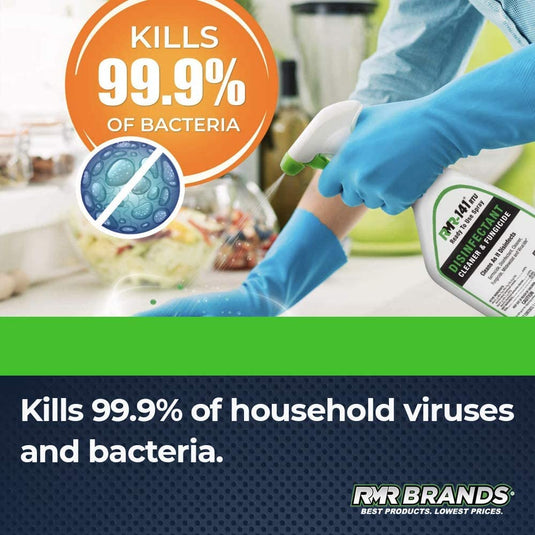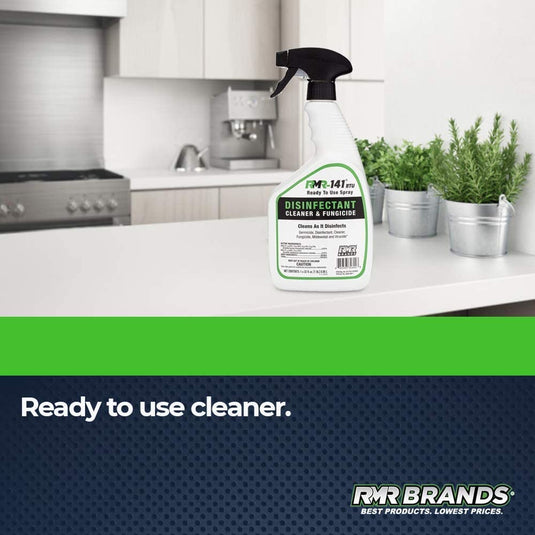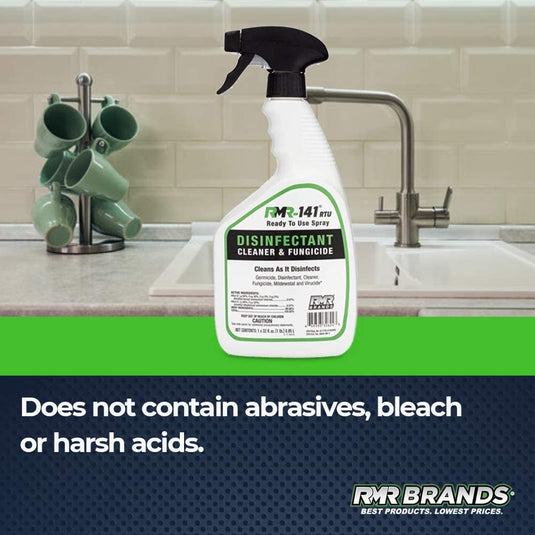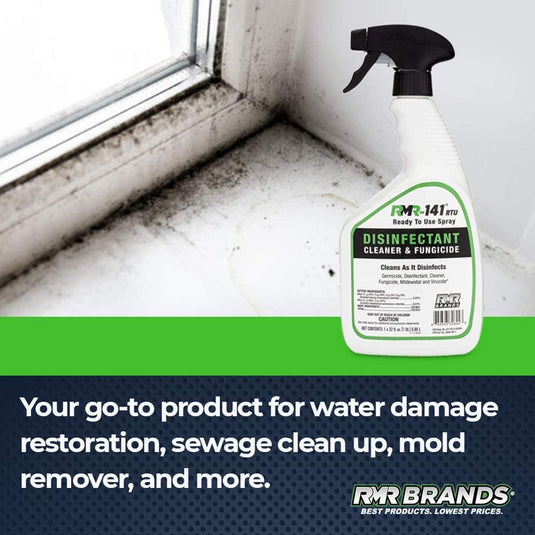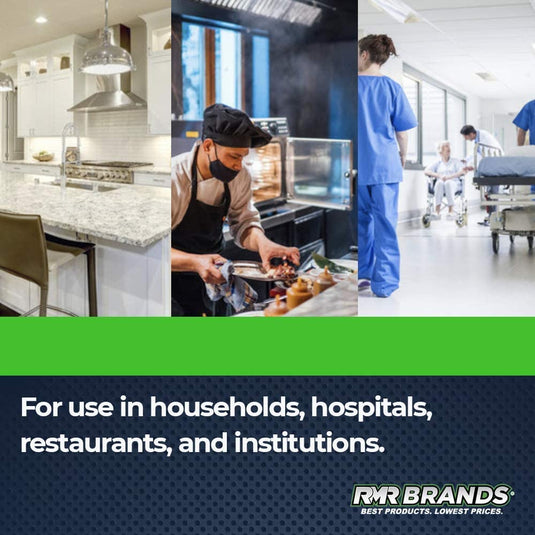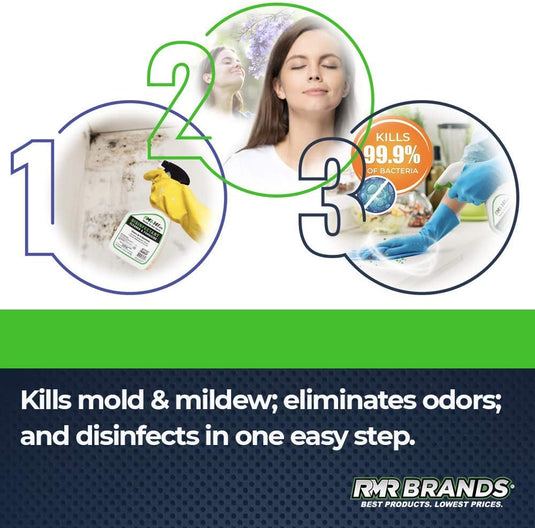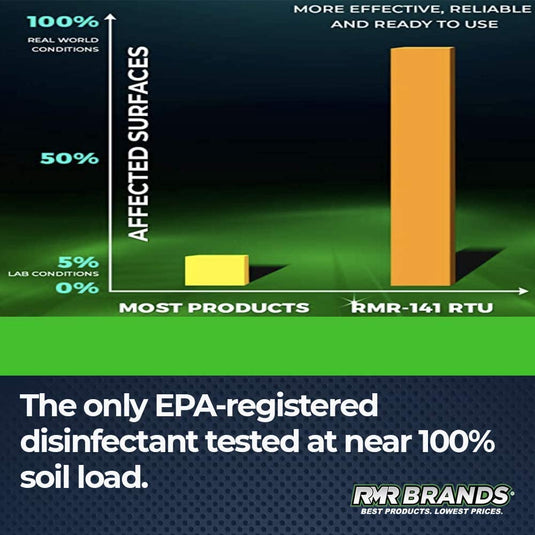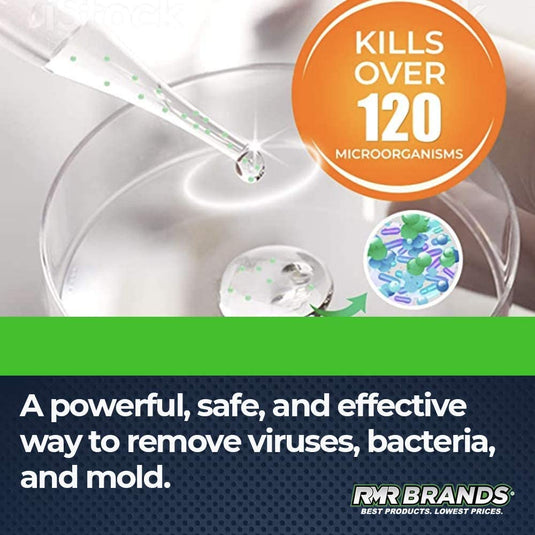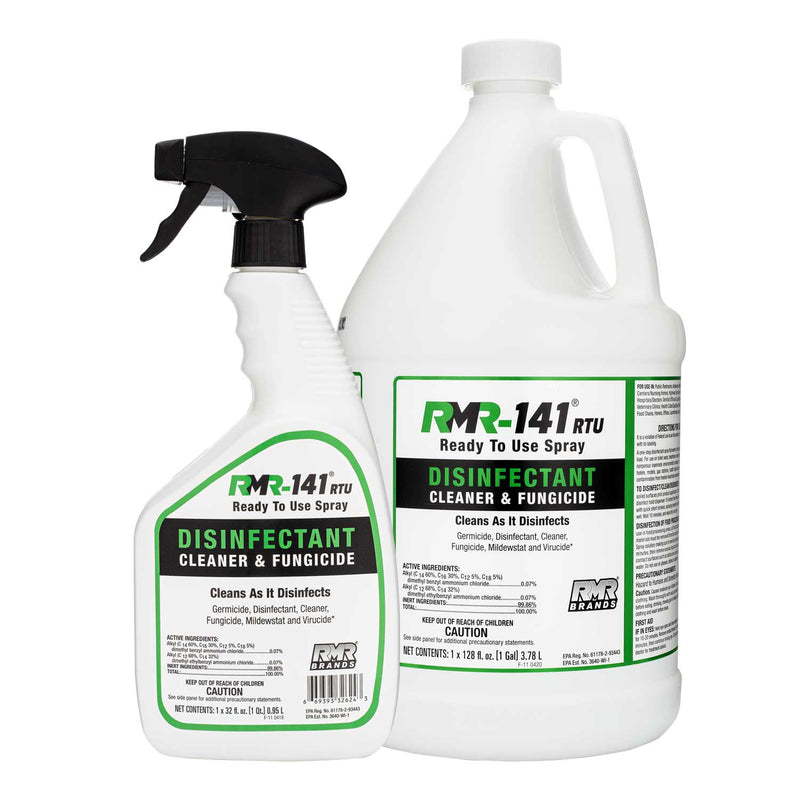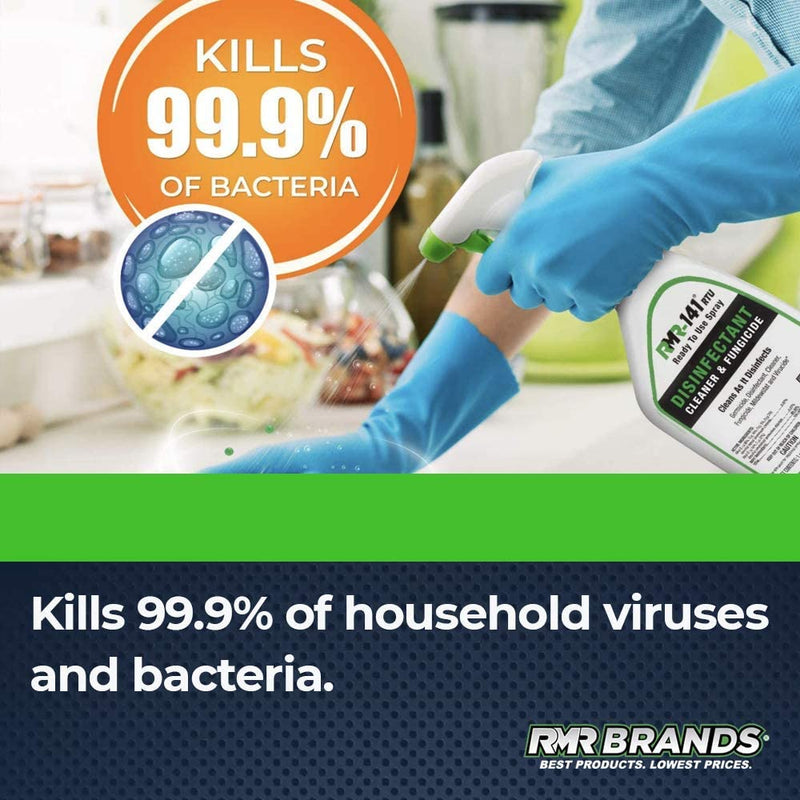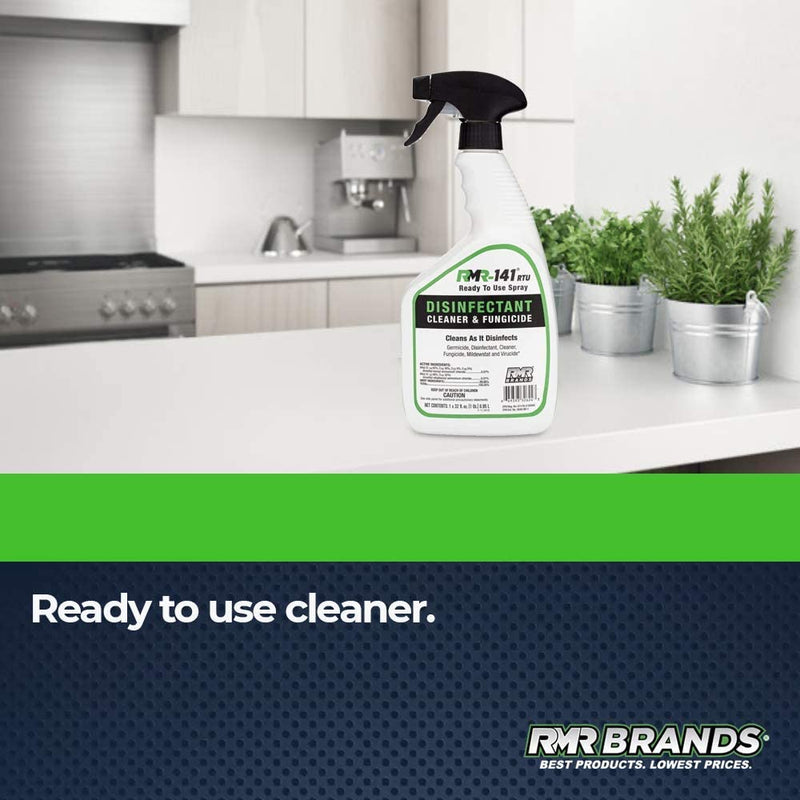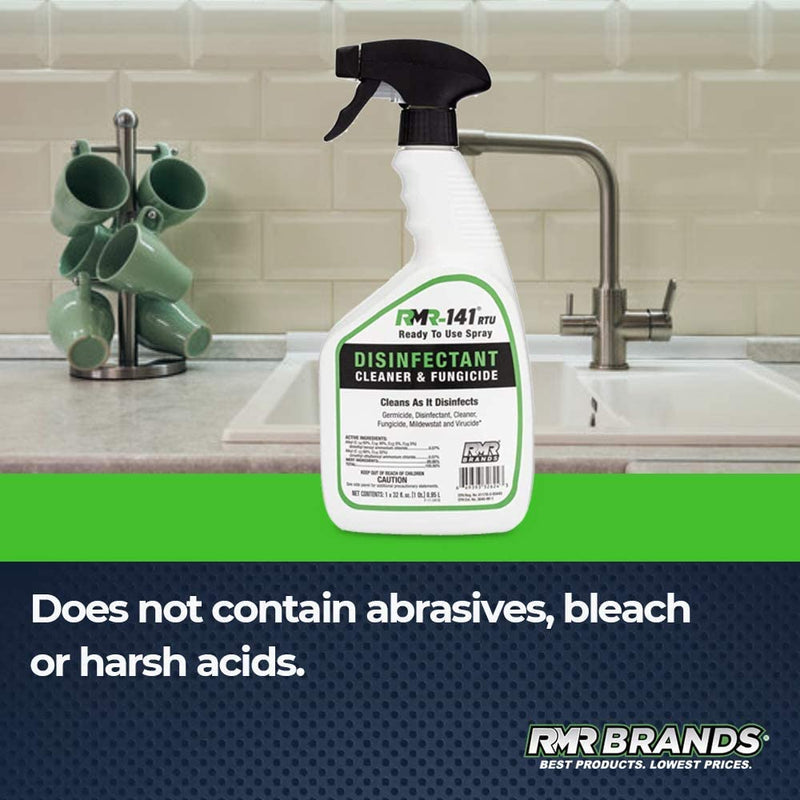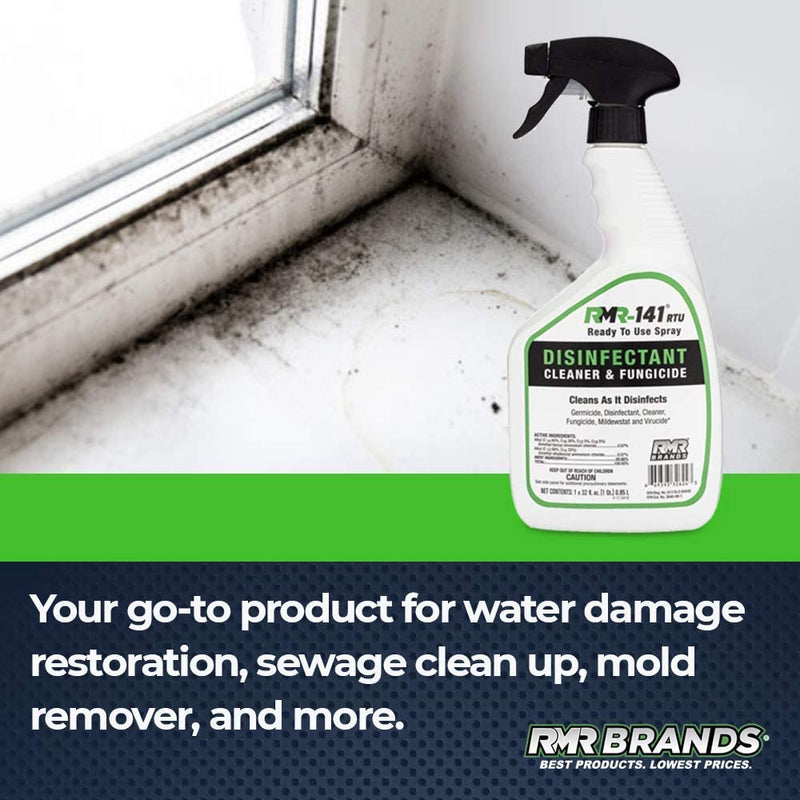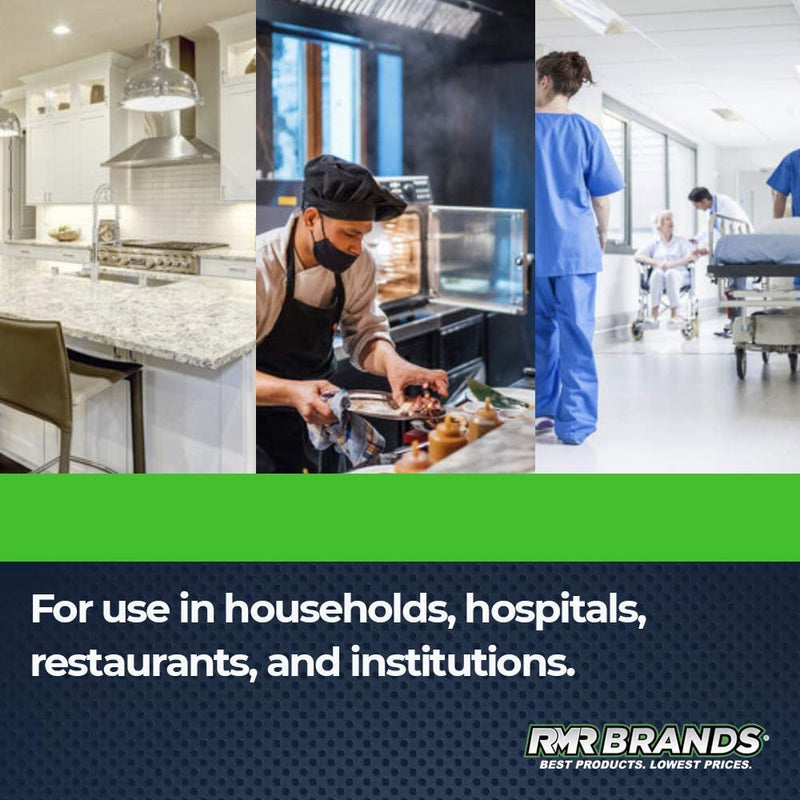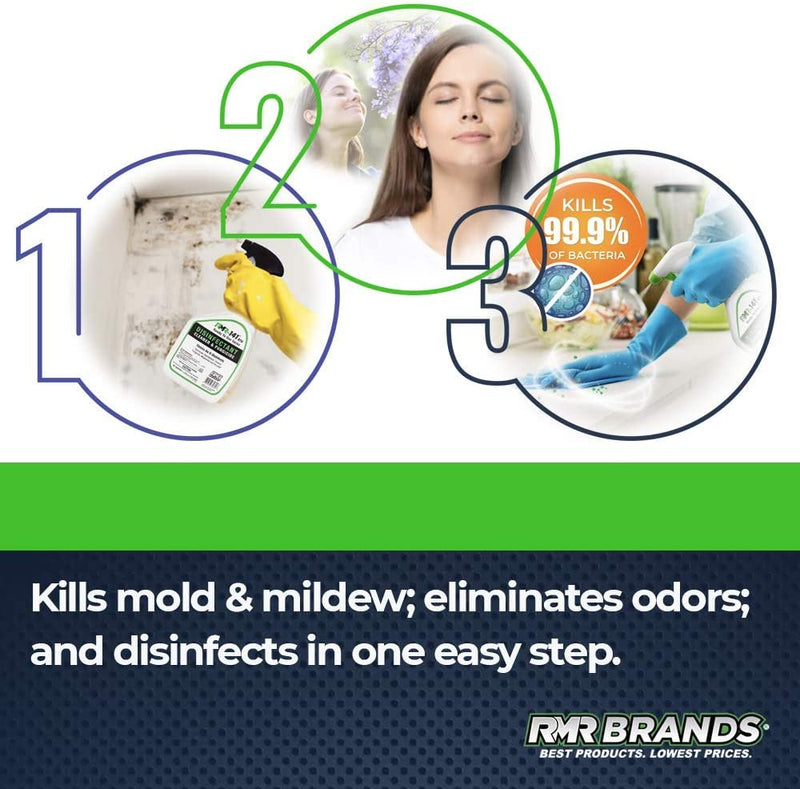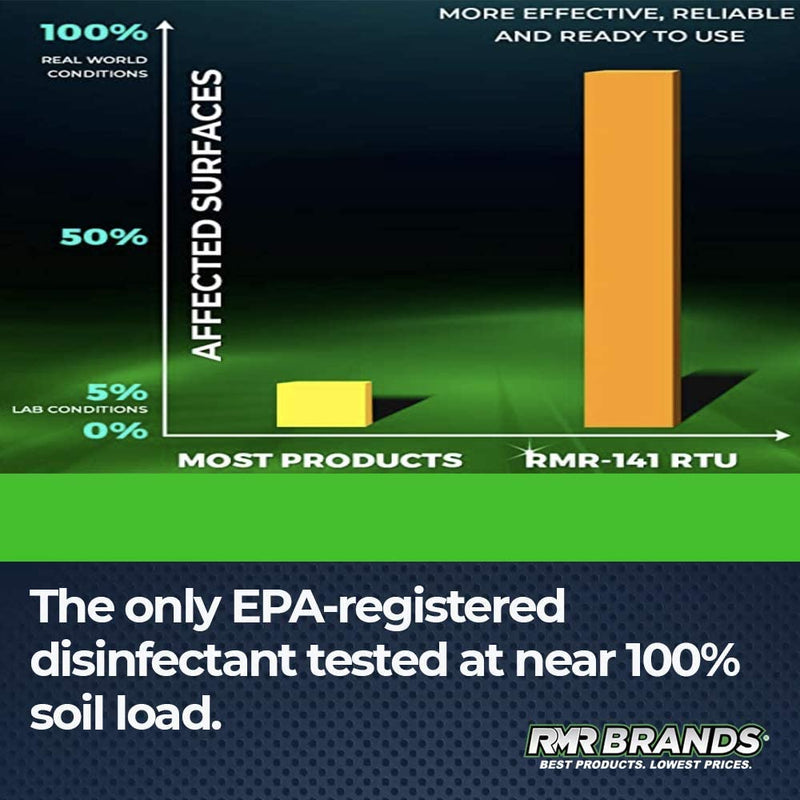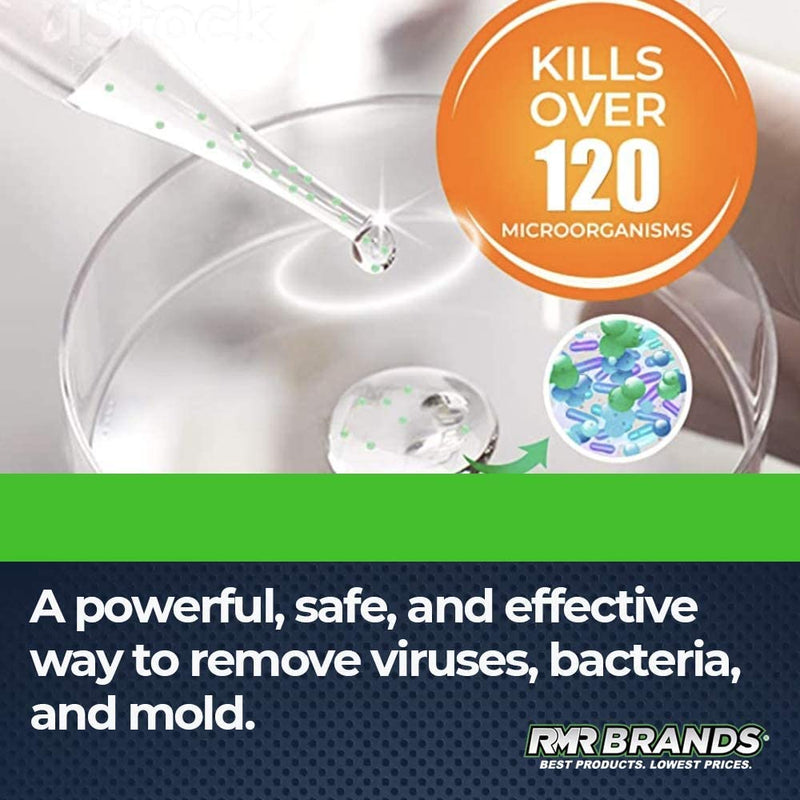 RMR-141 RTU Disinfectant 32oz Refill Bundle
Description
Keep your family safe and your home squeaky clean! From often - used solid surfaces to porous carpets and wood framing, the RMR - 141 RTU Disinfectant is a multi - action product that works!
RMR - 141 is an EPA - registered cleaner and disinfectant. It can kill 99.9 percent of household germs, including the COVID - 19 - causing SARS - CoV - 2 virus.
Our positively charged disinfectant finds and sticks to bacteria. But that's not all!
RMR - 141 is a broad - spectrum fungicide, virucide and all - purpose disinfectant that cleans as it san itizes! Inhibit mold growth in damp areas around your house, kick odors to the curb and disinfect surfaces that most products won't work on. Whether carpets and furniture or floors and often - touched hardware, RMR - 141 can kill over 141 microorganisms to kee p your home fresh and ready for comfortable living.
Multifaceted Use: Clean nearly every surface in your home with one product! Our EPA - registered formula also works well in hospitals, restaurants and more.
Powerful Germ - Killing Action: The positively ch arged disinfectant latches onto 99.9 percent of household germs, killing illness - causing microorganisms to keep you and your family safe.
Potent and Ready to Use: No need for dilution here! RMR - 141 is ready to use right out of the bottle, providing impressive results in cleaning, disinfecting and deodorizing.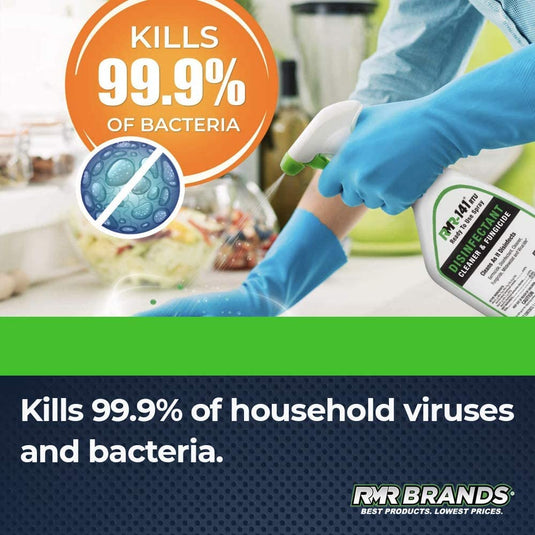 A Powerful Plant-Based Formula
RMR-141 RTU Mold Killer and Disinfectant inhibits the growth of mold and mildew; eliminates odors; and disinfects in one easy step. It's a powerful, safe, and effective way to remove mold, bacteria, and viruses
EPA Registered and Safe for Many Applications
Our mold killer has a broad-spectrum fungicide, virucide, and disinfectant formula that kills mildew and more than 141 different microorganisms. This product is for use in households, hospitals, restaurants, and institutions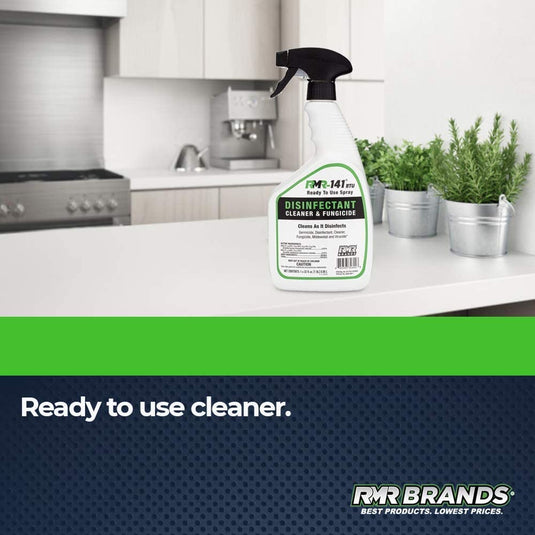 Watch the Video