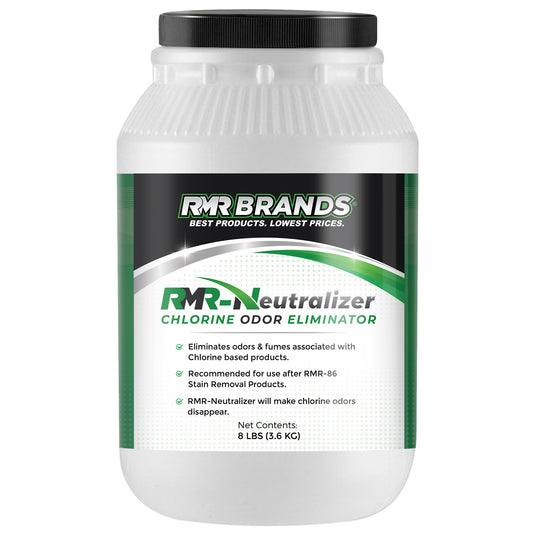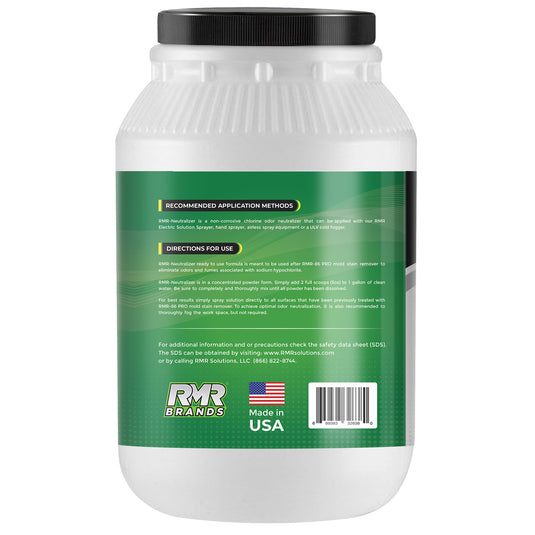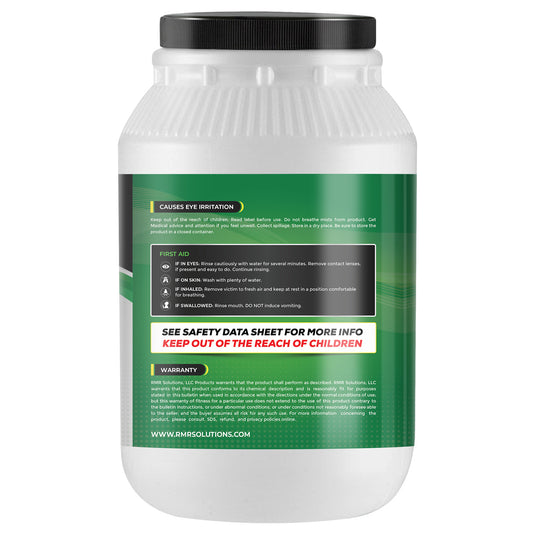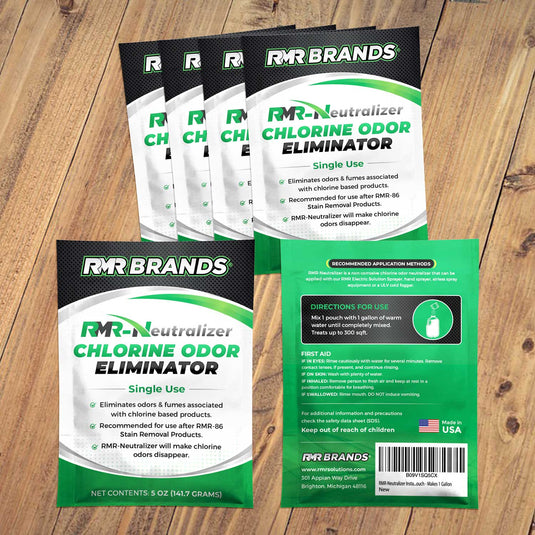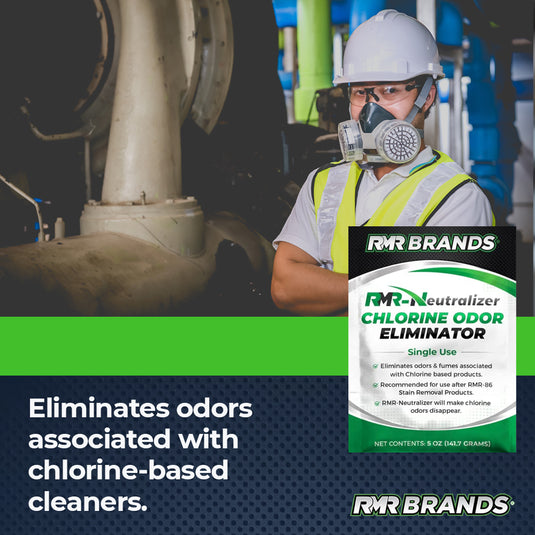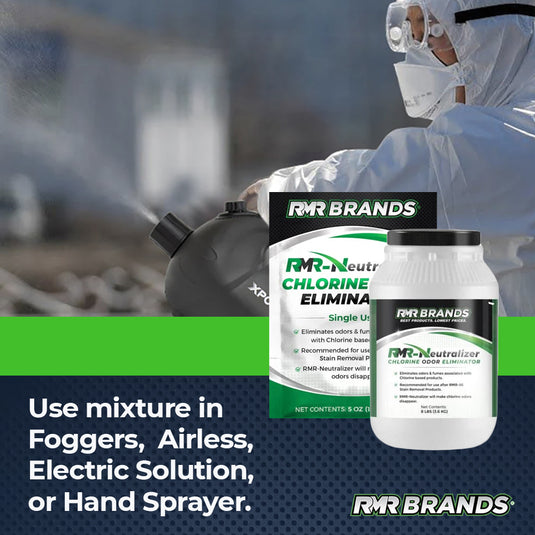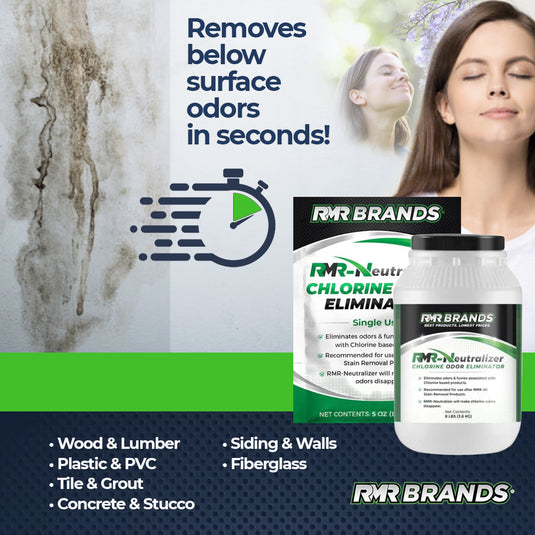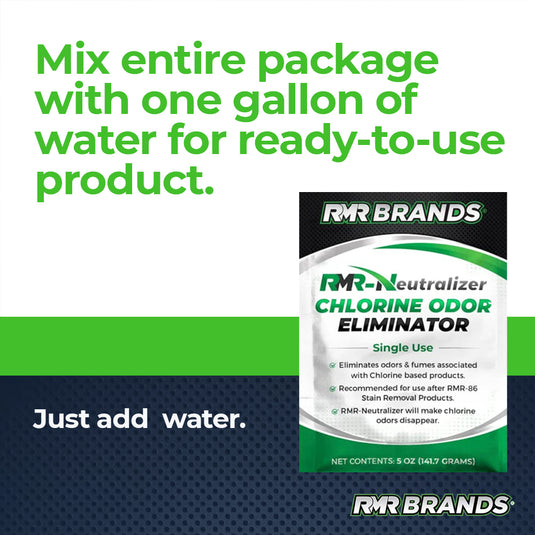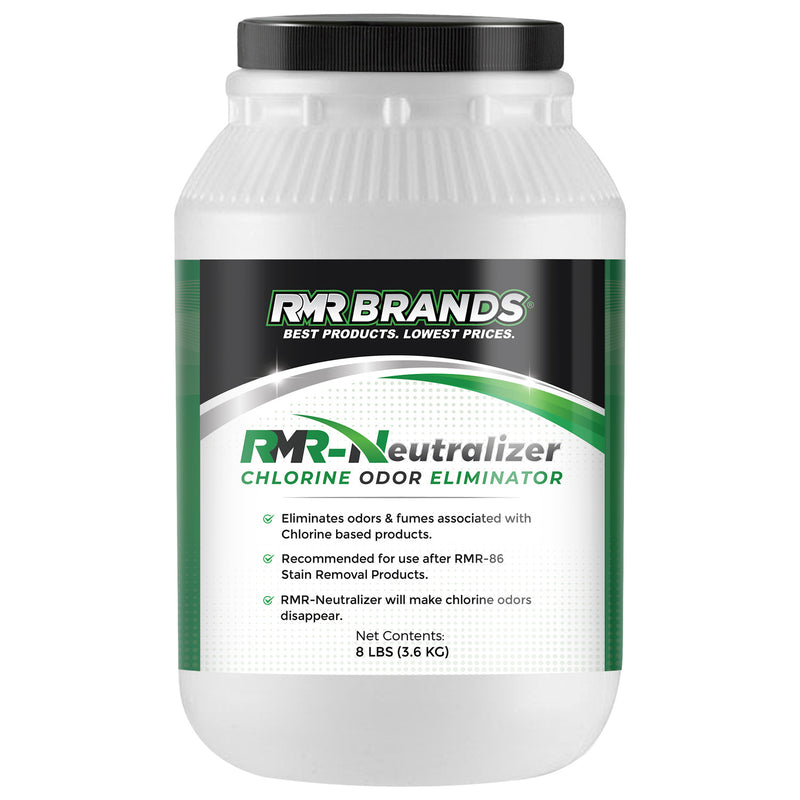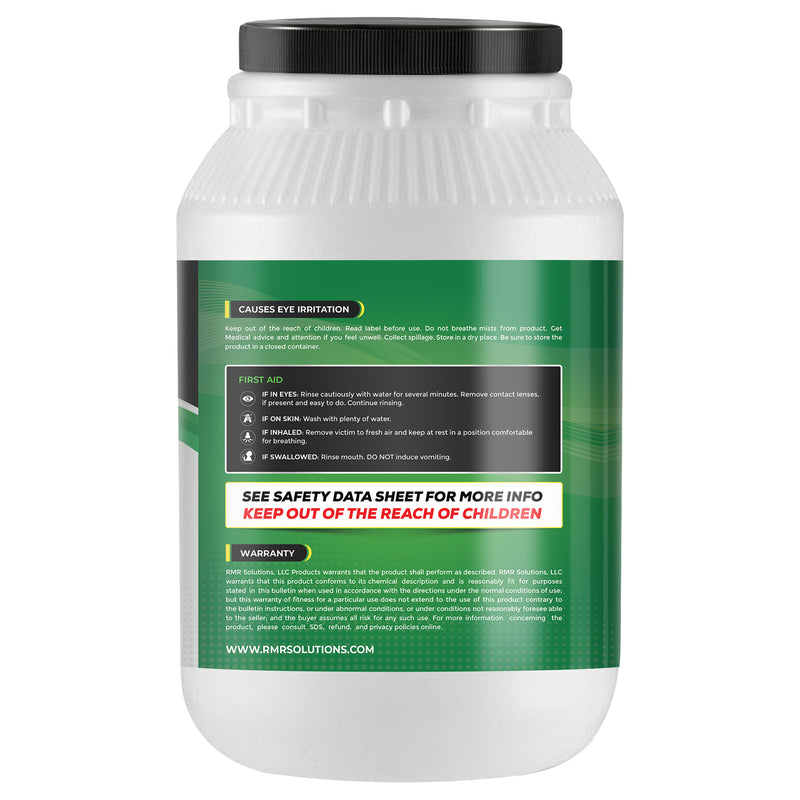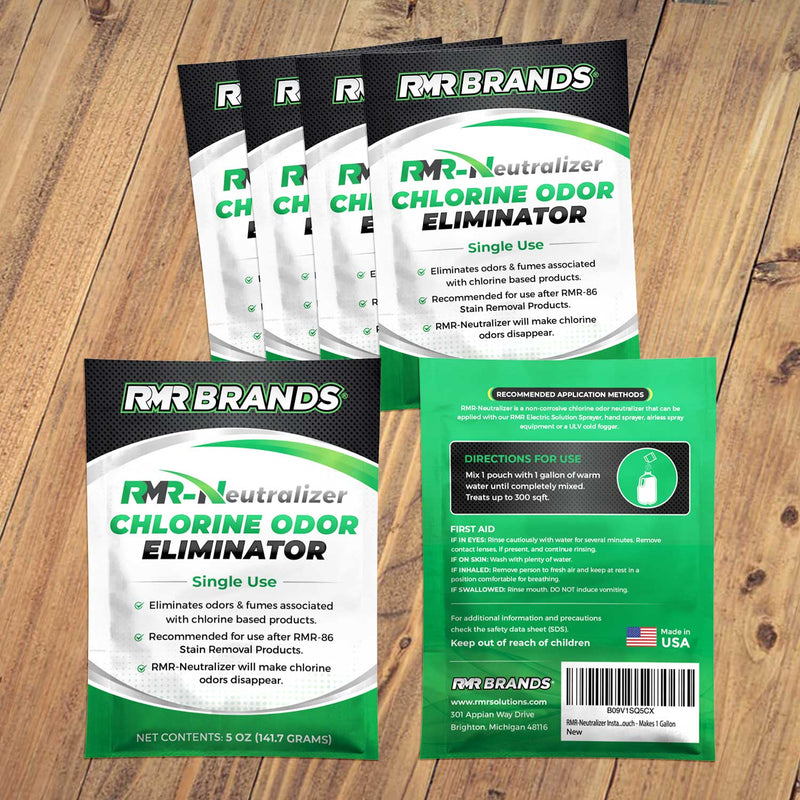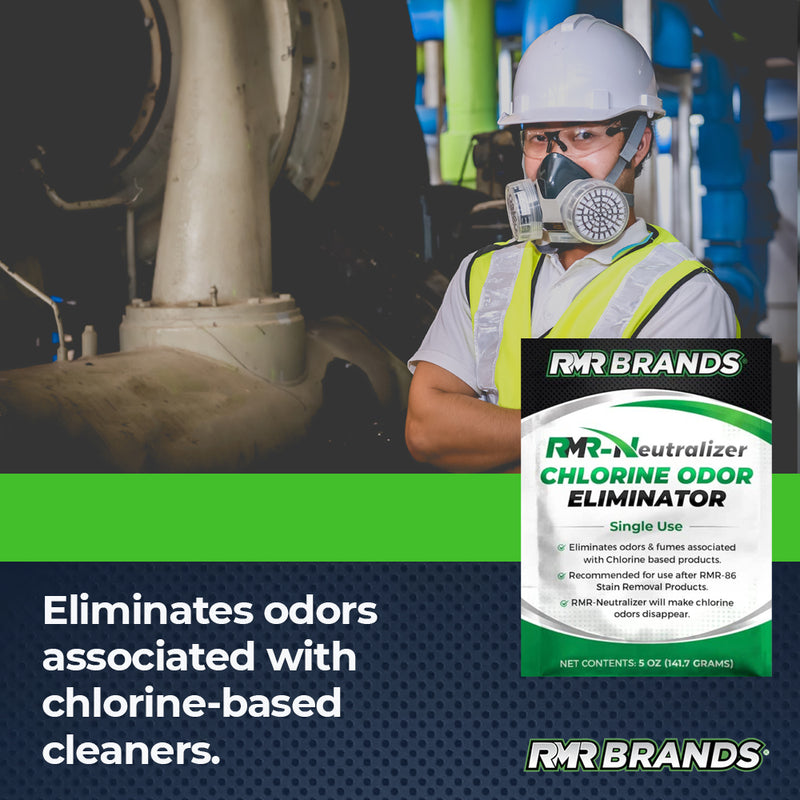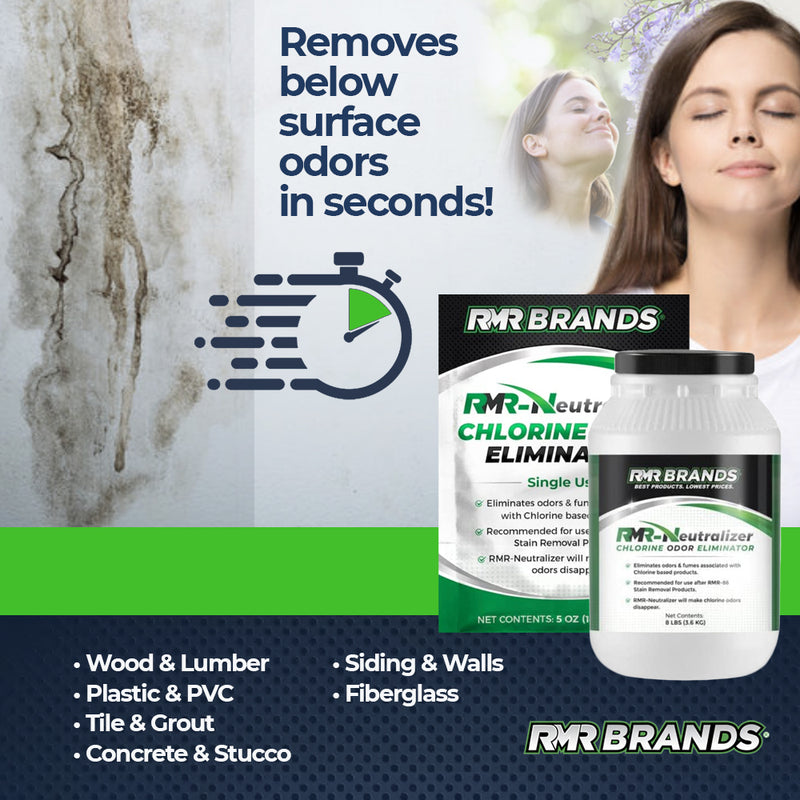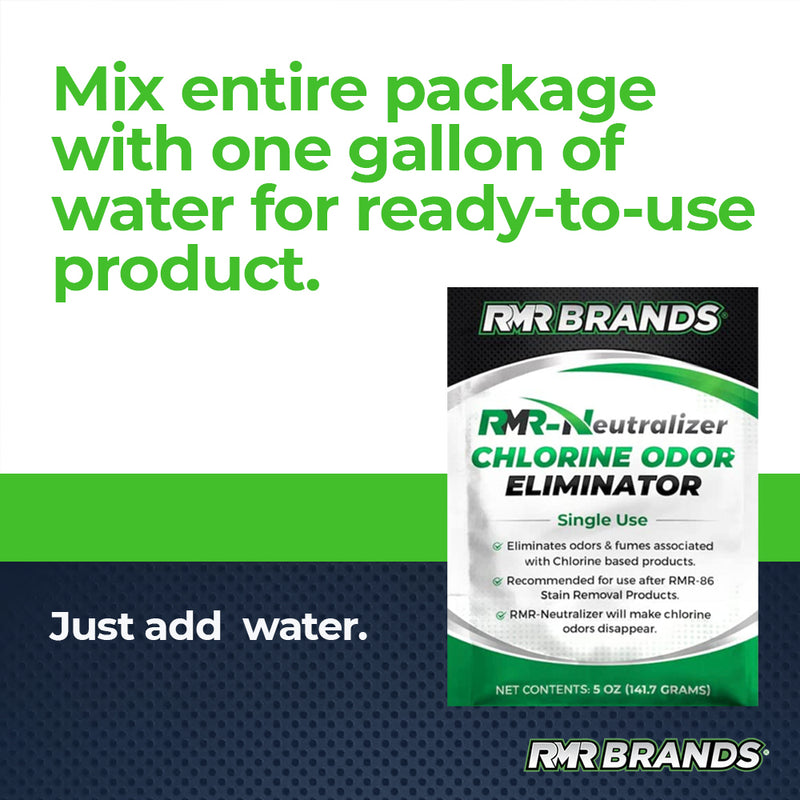 RMR-Neutralizer Instant Chlorine Odor Eliminator
Description
Want to get the results of sodium hypochlorite - based cleaners and mold removers without the harsh odors afterward? If so, you need the RMR - Neutralizer. This instant chlorine odor eliminator is the perfect follow - up to RMR - 86 PRO, helping you and your clients breathe easier after an effective m old remediation and removal project.
SAY GOODBYE TO HARSH SMELLS
This ready - to - use product is available in gallon form or on - the - go packets. A single gallon will produce up to 25 gallons of usable chlorine odor neutralizer. It's a must - have product that provides a finishing touch on a bang - up mold and mildew removal job .
Like RMR - 86 PRO, the RMR - Neutralizer penetrates deep into porous surfaces. You can use it on wood, concrete, drywall and more. Once prepared and applied with a sprayer, the neutralizer works to eliminate the harsh chlorine fumes that come after using mold - eliminating products.
It makes the job site safer and creates a healthier space for your clients.
Easy - to - Use Odor Neutralizer: RMR - Neutralizer comes in powder form. To prepare it, all you have to do is add water. You can apply it to most surfaces to eliminate fumes and leave a neutral smell behind.
Quick Results: RMR - Neutralizer starts working immediately, making the air safe and breathable in no time
Complement RMR - 86 PRO: If you use RMR - 86 PRO, this product is a must - have. It perfectly complement s the mold and mildew remover without sacrificing its efficiency.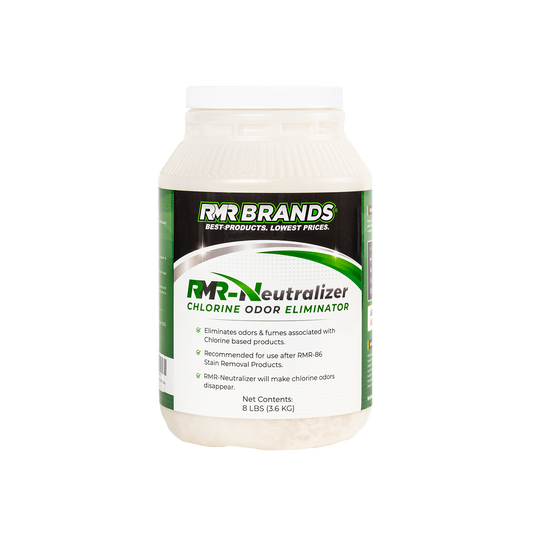 Instantly Eliminate Chemical Odors
RMR-Neutralizer is scientifically formulated to instantly remove odors associated with sodium hypochlorite-based mold stain removers like RMR-86 PRO Instant Mold Stain Remover.
Ready-To-Use Formula
RMR-Neutralizer ready to use formula is meant to be used immediately after RMR-86 PRO mold stain remover to eliminate odors and fumes associated with sodium hypochlorite.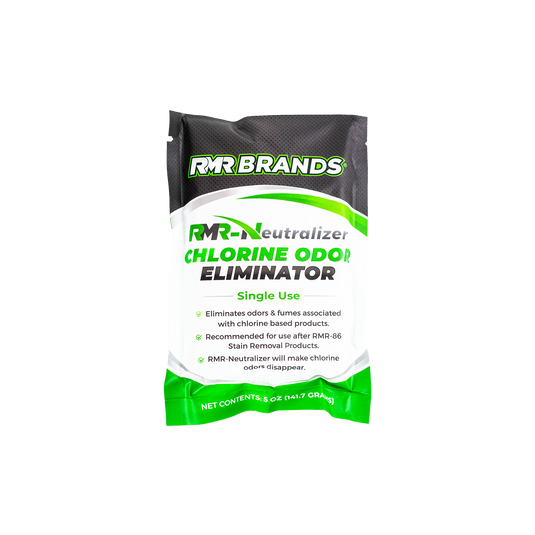 RMR-Neutralizer Instant Chlorine Odor Eliminator
How To
For Best Results, spray the solution directly to all surfaces that have been previously treated with RMR-86 PRO mold stain remover. To achieve optimal odor neutralization, it is also recommended to thoroughly fog the workspace, but not required. One 8 lb. gallon of RMR-Neutralize will yield approx. 20-25 gallons of useable Chlorine Odor Neutralizer.
Watch the Video